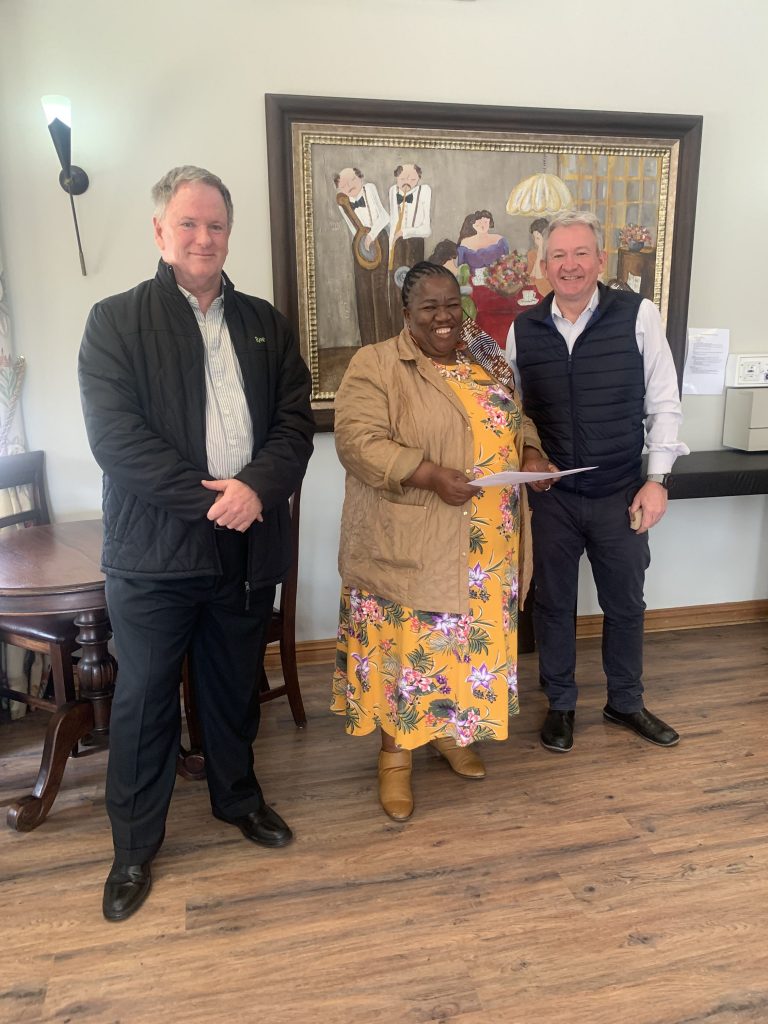 Congratulations to Rebecca Nkabi who was recently awarded for 15 years' long service to SANCA Wedge Gardens.
Rebecca started working as a cashier at SANCA Wedge Gardens, a position she still holds today.
At the time, Wedge Gardens was situated at head office's premises and Rebecca thus assisted with the move to new premises in Lyndhurst (which was a sight to see).
Over the years, Rebecca has empowered herself in various ways, such as getting her driver's license and buying her first car. 
Rebecca is the most even-tempered person her colleagues have ever seen and she is an extremely loyal employee. 
She is positive, always smiling and never involves herself in negativity. 
Rebecca also has good interpersonal skills with her superiors, staff and patients. She handles telephone enquiries patiently, and will repeat the same information over and over if needed. She remains cool, calm and collected and is no doubt an asset to RAA.