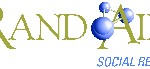 Most people have that one thing that is hard to give up and that we cling to, those habits that we use as 'crutches' to cope with emotional pain, stress, boredom; perhaps excessive shopping, eating sweets, excessive exercising or being too much of a health fanatic. We use these to escape or to have fun. People use drugs or alcohol for similar reasons and their addictions have become all-consuming and debilitating.
The Kick-Your-Habit challenge is for everyone, not just those with a substance abuse problem.
The initiative is part of the awareness SANCA wishes to create regarding how difficult it is for people to quit drugs for a life time. After giving up that 'one habit for one week', you will be able to identify and empathise with someone going through the process of recovery and provide the support and understanding they need to live a drug-free lifestyle.
What are you prepared to give up during this week's challenge?
Think of a habit that you have developed and challenge yourself and friends to give it up from the 24th to the 30th of June 2016. If you are up for the challenge, purchase your KICK-YOUR-HABIT sticker at your closest SANCA branch for only R10 and pledge what you want to give up.
Stickers are also on sale at Rand Aid's Wedge Gardens in Whitney Road, Whitney Gardens, Johannesburg. This Sanca-accredited treatment centre will put any money raised towards its residents' fund, which helps fund worthwhile in-house projects that benefit its residents.
Dare your friends, your family, colleagues at work, other companies and organisations to join you in this week-long challenge. Share your experiences by posting them on the Wedge Gardens Facebook page or the SANCA National Facebook page.
Contact SANCA on the toll-free number 0861 4 72622 to be automatically connected to your closest SANCA branch or contact the SANCA national offices from Mondays to Fridays from 8h00 to 16h00 on 011 892 3829.
For more information on Wedge Gardens, call 011 430 0320 or 071 690 4942, email wedgegardens@randaid.co.za or visit www.wedgegardens.co.za